Platform Features
Deliver and Monetize your courses in your own apps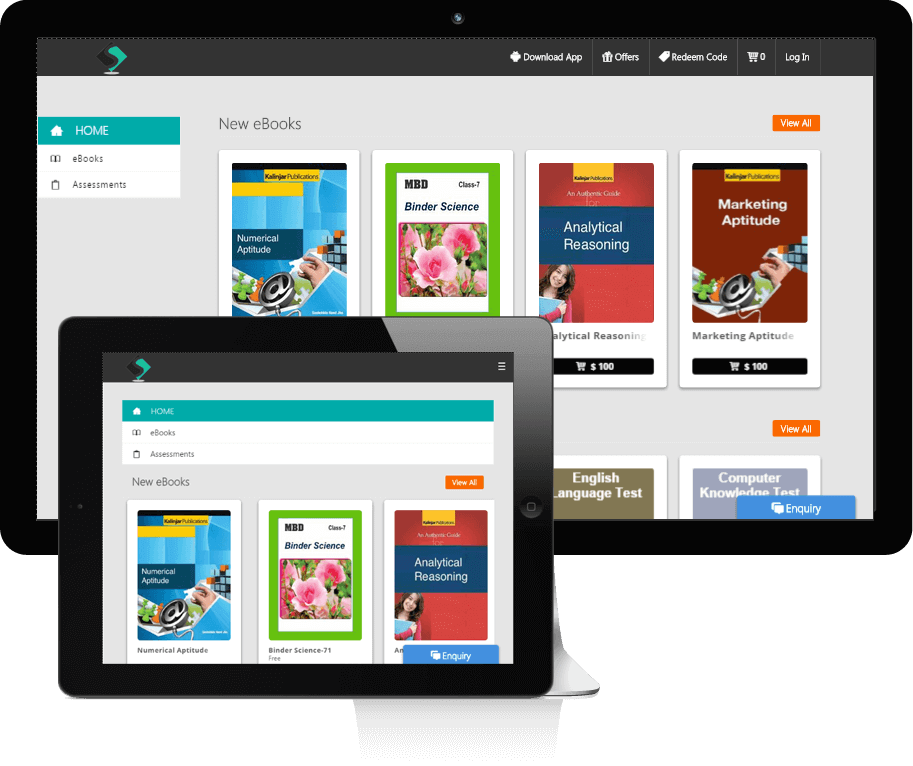 Distribute your all digital content (eBooks, assessments, videos and other material) from your own branded apps. The white labelled platform (both web and mobile) offers a immersive reading experience which is uniform across all devices and browsers.
The features like offline reading, create and share annotation, Goal wise analysis adds a lot of value to the platform.
Supports Distance Learning Programs as well as Classroom Based Distribution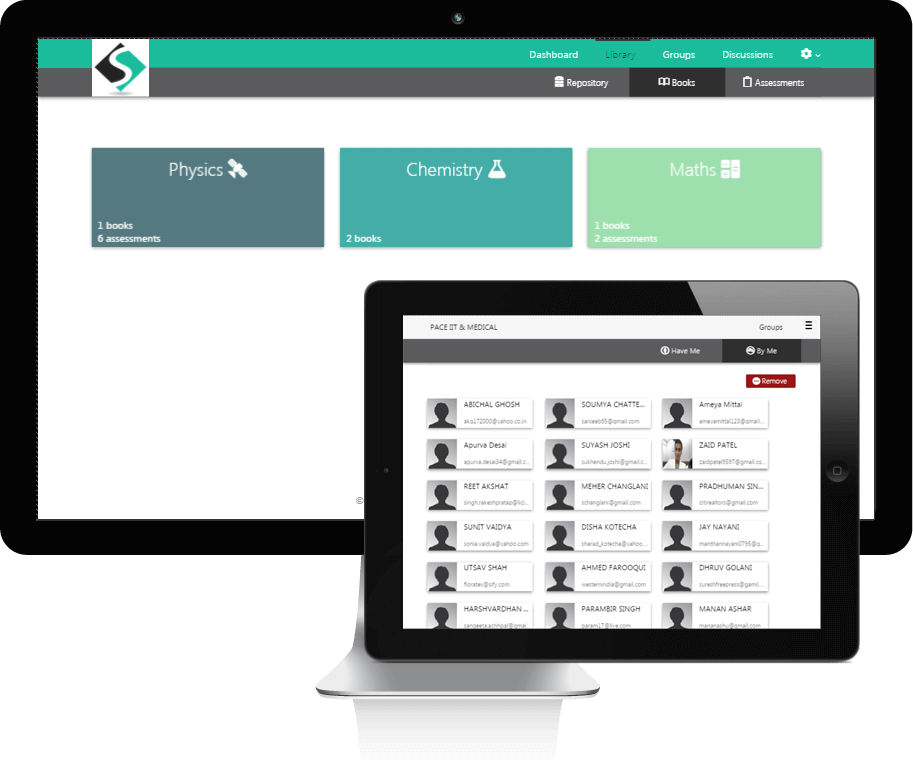 The platform enables the institutes to run their DLP programs in much better and in an effective way. It enables the distance students to collaborate with teachers and other students. We also support Classroom based distribution, where you can create groups and add teachers and users to it. You can assign eBooks, Assessments to these groups. Access Code based distribution is also supported.
Complete End to End Assessment Solution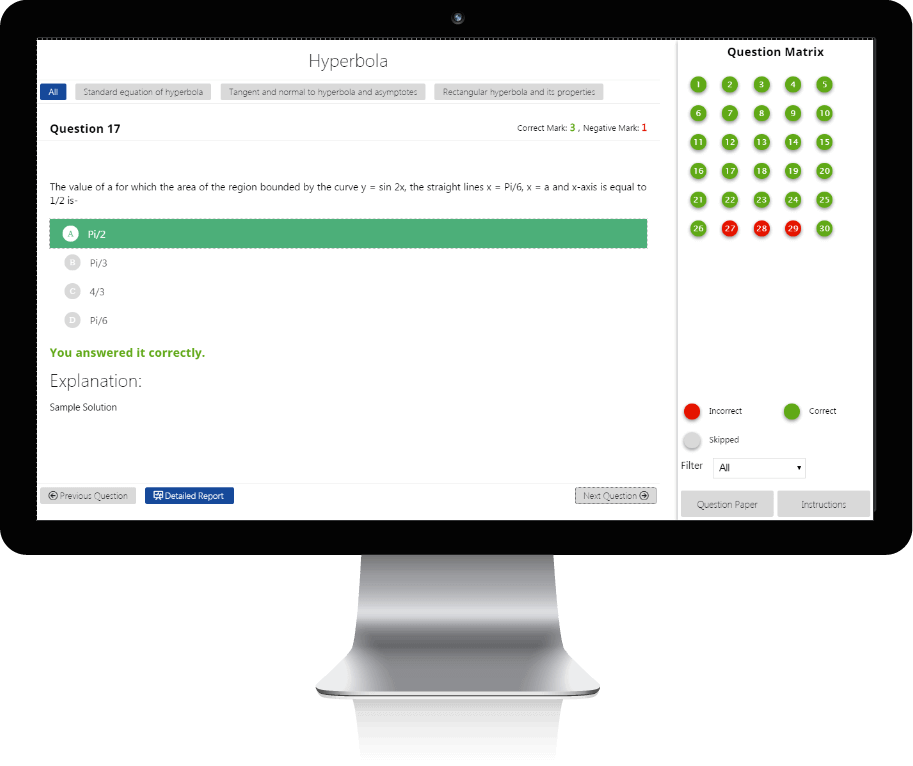 The platform enables the institute to create/export assessments, assign it to a group/student and then analyze their performance in each paper. The Assessment Engine is extremely flexible and can easily cater all type of questions, be it Multiple Choice, True/False or Match-making.
Complete report of every class or student can be viewed and exported in various formats.
Stay Engaged with Integrated collaboration in eBooks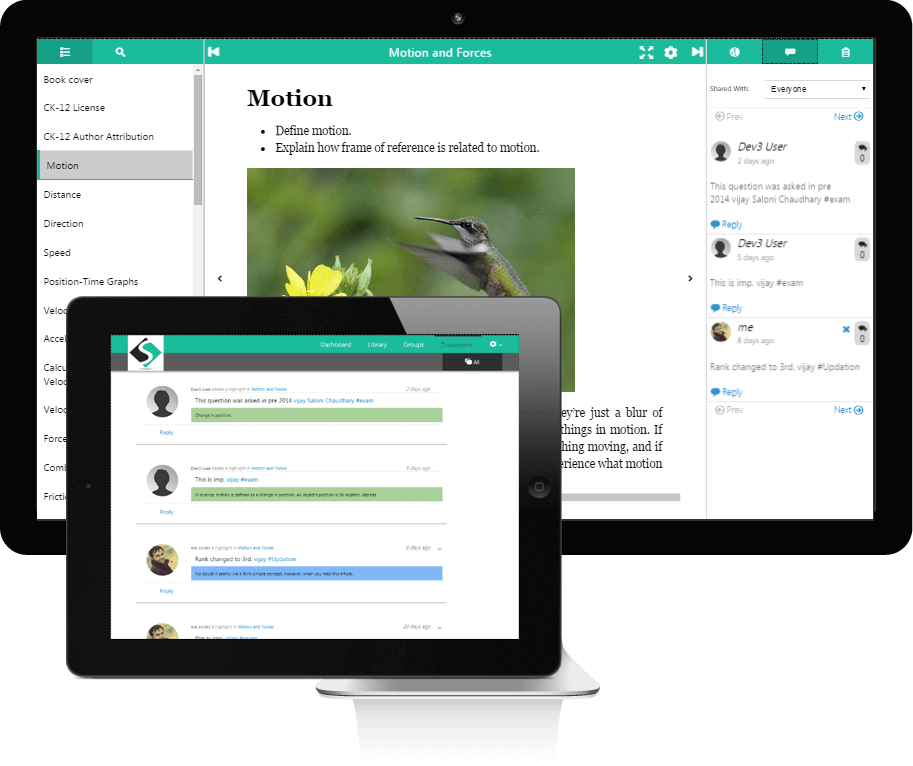 The platform is designed for real time collaboration between teachers and students over eBooks. Teachers can highlight, add notes and share them with class or an individual student. Students can ask a doubt by tagging their teacher or fellow students on the eBook itself.
Offline Reading on Mobile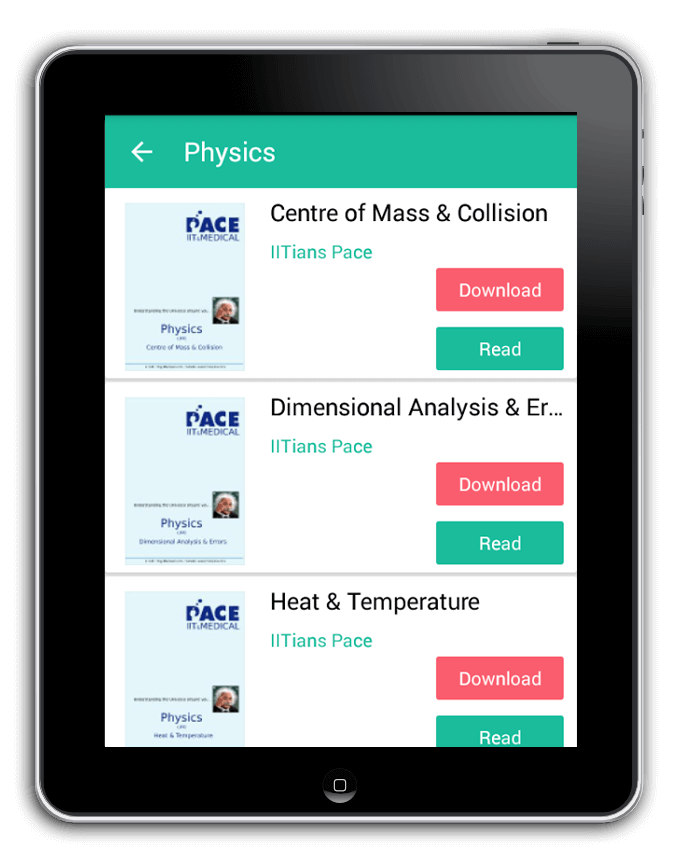 The platform enables the student to download their eBooks in mobile devices and read them offline even without internet. This is really helpful in areas with low connectivity and network problems. Once downloaded, it offers the same experience as of online reading.
Complete Analytics for every Student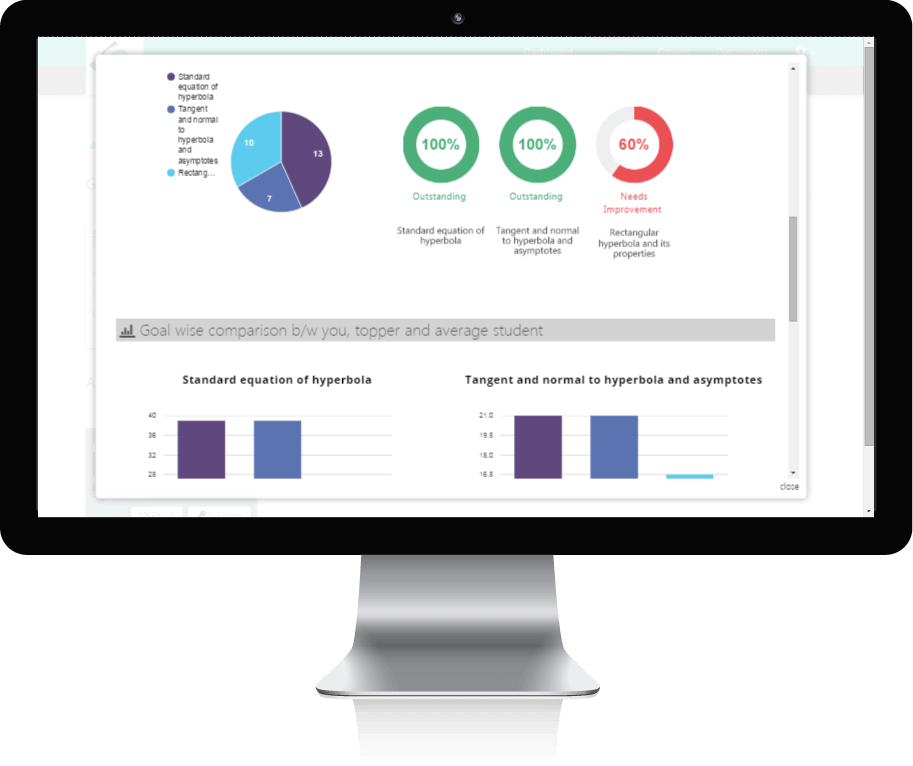 The platform allows institutes and teachers to track the performance of the students in assessments provided. The complete activity of the student is tracked such as total time spent, question wise time, Comparison of student performance with entire class.
A Separate Report can be generated for each student containing their goal wise performance. This helps students to focus more on their weak areas and improve upon that.